The Australian | October 02, 2008
http://www.theaustralian.news.com.au/story/0,,24434885-601,00.html
AUSTRALIAN revisionist historian Fredrick Toben faces a hearing in London tomorrow to determine whether he will be extradited to Germany to face allegations of Holocaust denial.
Gerald Fredrick Toben, 64, was arrested on a plane at Heathrow Airport today, while in transit from the United States to Dubai, by Metropolitan Police executing a European Union arrest warrant issued by German authorities.
The arrest warrant accuses Toben of publishing material on the internet "of an anti-Semitic and/or revisionist nature" in Australia, Germany and other countries.
Appearing before City of Westminster Magistrates Court today, Toben said he did not consent to being extradited.
Wearing a dark suit, light blue shirt and blue tie, Toben told the court he did not believe he would receive a fair trial in Germany.
"It's a witch trial mentality in Germany concerning this matter, which is not the case in England yet," Toben said.
"I see this matter as a legal ambush."
District Judge Nicholas Evans denied bail and remanded Toben in custody to reappear for an extradition hearing at 2pm (2300 AEST) on Friday.
Representing the District Court of Mannheim, Tina Whybrow said Toben was accused of computer-related crime and racism and xenophobia.
"This is a serious offence, the penalty for this offence is up to five years (imprisonment)," she said.
It is alleged between 2002 and 2004 Toben published online material of an anti-Semitic and, or, revisionist nature deliberately contrary to historical truth.
The warrant alleges: "The said publications deny, approve or play down above all the mass murder of the Jews, planned and implemented, by the national socialist rulers."
Toben had boarded his flight at Heathrow Airport when police swooped.
Whybrow said he was seen to move seats after detectives boarded the plane.
"Police officers assert that was a bid to avoid detection," she said, adding that when Toben was cautioned: "His response was, `I can't be arrested on British soil'."
---
Germans out to get me, says 'Holocaust denier'
Valkerie Mangnall in London: The Advertiser | October 02, 2008
http://www.news.com.au/adelaidenow/story/0,22606,24435457-5005962,00.html
AUSTRALIAN revisionist historian Fredrick Toben will tomorrow fight his extradition to Germany, where he is wanted for alleged Holocaust denial.
Dr Toben said he was sentenced to 10 months in prison, reduced to seven months for "good behaviour", in Germany in 1999 but returned to Australia after being granted bail.
He also told the court he was facing a possible jail sentence in Australia in a matter relating to material posted on the website of the Adelaide Institute, of which he is director.
Dr Toben yesterday asked District Judge Nicholas Evans to release him.
"I can't run anywhere – the world is my prison, I'm well-known," Dr Toben said.
"It will take great moral courage and intellectual courage to let me go."
The judge responded: "I've gone beyond that. I'm not going to let you go. We'll fix a hearing for next week, give you time to think about it."
Dr Toben responded: "I see no sense. The Germans are out to get me." [more …]
---
Comment: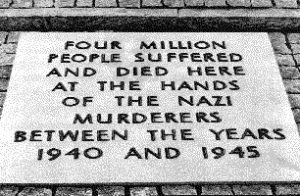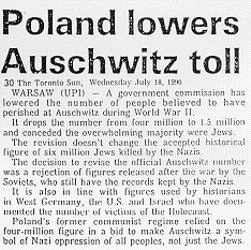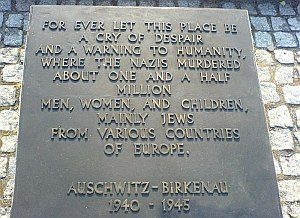 6 million minus 3 million = 6 million?
Q. If the Jews didn't die, where did they disapear to?
A. Israel, America, South Africa, New Zealand and Australia.
Visit Doctor Toben's website at http://www.adelaideinstitute.org
Cailen.