By Hadding | NonCounterProductive | 1 Januarius 43 AC
http://noncounterproductive.blogspot.com/2016/01/about-will-williams.html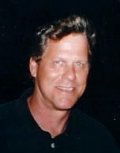 I just want to say a few words about Will Williams in light of a controversy that has arisen in the past few weeks. The controversy is that Will Williams is alleged to have laid hands in a hostile way on Garland DeCourcy, an employee of the National Alliance, of which Will is the chairman. I read that he was charged with misdemeanor battery for this, but that he has acquired an attorney and is fighting it.
I do not know anything about this alleged altercation beyond the police-documents that have been published online. There is no statement in those documents that the plaintiff incurred any physical injury. If there were bruises, they would have been invisible by the time of the report on the incident, because the documents indicate that Garland DeCourcy waited two months (from 30 September 2015 until 2 December 2015) to file a complaint.
I can only say that in my experience it is not typical of Will to do something like that. I would say that he has an aggressive and audacious personality, but I have never known him to be violent. I cannot say that he never would, but in 22 years I have neither seen nor heard about him doing anything violent toward anybody.
There is a story from the last of Ben Klassen's memoirs, Trials, Tribulations, and Triumphs (1993), that alleges that there were violent altercations between Will Williams and his girlfriend Lucinda Coleman during the time when they both worked for him in the late 1980s. This story has been cherished by certain people that have made a hobby out of attacking Will.
I had a chance to talk to Lucinda several years ago, and, according to her, Klassen's account of the nature of the relationship between her and Will is very inaccurate and permeated with negative bias.
Klassen makes this claim: "In one fight, Will had kicked Cindy around with his hob-nailed army boots, and when she tried to protect her behind with her hand, he kicked her so hard he broke one of the metacarpus bones in her right hand."
According to Lucinda, there was no fight, only horseplay between herself and Will, wherein her hand was accidentally injured. Will kicked her in the butt (not hard enough to harm her butt) but because she put her hand in the way, a bone was broken.
Klassen also makes much of the fact that Will slept by himself, apart from Cindy. Klassen took it as an indication of discord between them, but I think it most likely has to do with PTSD from the Vietnam War, which commonly includes sleep-disturbances that can be troubling for someone else trying to sleep in the same room.
In any case, Cindy indicated to me that Will was not physically abusive to her.
It is evident from the rest of Klassen's last book that he had a very sour outlook in general at that stage of his life. After all, it was only a short time later that he killed himself. It is not hard to believe that his perception of what happened between Will and Cindy was distorted.
All these years later Will and Cindy are still on good terms.
I can also say that Will seems to get on very well with his current wife, with whom he has been married, I am not sure how long, but more than a decade. I had a chance to observe this when I visited in 2012. It was apparent to me that Will makes efforts to accommodate her and to keep her happy, as a man normally does in a healthy, loving relationship.
In the past I did not consider Klassen's "Will and Cindy" story very worthy of discussion, but it seems important to dispel it now because some people are bringing the allegation from 1988 to bear on the current misdemeanor battery charge and saying that together they imply a pattern of violence toward women. Regardless of how the present accusation may turn out, there does not seem to be any basis for claiming such a pattern, because, in addition to the huge time-interval between the two allegations, the woman who was supposed to be the victim of violence in 1988 says that it did not happen.
---
Comment:
Will Williams, or as we Creators know him, Reverend Doctor Will White Williams or White Will, was Hasta Primus with Creativity's founder and first Pontifex Maximus in 1988/89. Leaving Creativity to work for Dr Pierce of the National Alliance in the same capacity, Reverend Dr Will rejoined our Church after Dr Pierce' death and was one of the leading facilitators in the re-establishment of the Church of Creativity for the new millennium. Currently Reverend Dr Will presides as Chairman of the National Alliance. The Church of Creativity supports Reverend Dr Will and the National Alliance in all their endeavours.
Reverend Cailen Cambeul, P.M.E.
---
From Will Williams:
Thanks for putting this up, Rev. Cambeul.
My crazy accuser, Garland Corse aka DeCourcy, has been plotting with others, including the NARRG group that sued our Alliance for $2 million (case dismissed with prejudice on 29 July), in a coup attempt to remove me as National Alliance Chairman. She and her co-conspirators have been claiming I am "mentally ill," among other outrageous smears, that I "faked war injuries" to receive "crazy checks" from Uncle Sam for PTSD (Post Traumatic Stress Disorder).
A friend recently put up a segment on Youtube from a documentary film in which I was interviewed that shows pretty clearly that I didn't have to fake anything to get a disability entitlement for combat-related "war injuries":