The Creativity Alliance – Incorporating Your Church of Creativity – hereby reissues the denunciation of conman Rudy Stanko of Nebraska, U.S.A.
Address: P.O Box 509 Gordon, NE. 69343 U.S.A.
Email: commonlawrudy1@gmail.com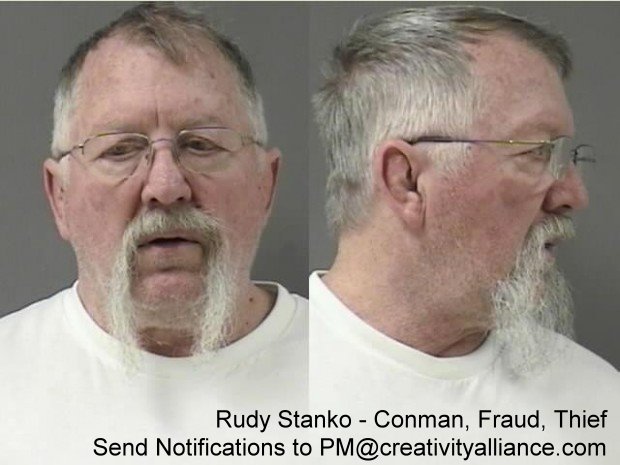 * Stanko stole books, patches and paperwork from Ben Klassen, and continues to profit from such to this day.
* Stanko fraudulently uses the title Pontifex Maximus as his own.
* Stanko continues to use the name Church of the Creator in defiance of US Federal Court orders finalised under Judge Joan Lefkow in 2003.
Any Creator who knowingly associates in any way with Rudy Stanko does herewith lose …