Recent Posts
1
« Last post by Private Name on Today at 18:02 »
Džordž Soroš - IKONA LIBERALNE OBMANE
2
« Last post by Private Name on Today at 16:39 »
JOHN BARLETTA
To: Cailen Cambeul

RE: Rev. Cambeul
Received your e-mail regarding Rev. Joe. J.O.G. Swine Denied His Parole. ...
12:24 PM
Real quick I noticed on your e-mail a different address.
Box 7051 West Lakes, S.A. Australia 5021.??
The one I have been using Oaklands Park.
That's the one I sent the picture too, did you get it

CHANGED ADDRESS WITH AUTO REDIRECT UNTIL NOV. 23Private Name.
Let me know which one you want me to use, which one is better, or both OK to use, you'll get it either way??
3
« Last post by Private Name on Today at 14:26 »
Reverend Private Name has written and sent a photo. He's lost weight and now is quite slim - about my weight.

Anyway, I'll drag out the scanner tomorrow and scan his photo.
When I write back, should it be to, bearing in mind the ranks above, Primus Captivus, the Reverend Earl Private Name ?
This is a case of making it up as I go along, so give me a hand here. Rev. John's in for over a thousand years, so, unless he goes to sleep and wakes up with Wesley Snipes to fight Rocky, we're not going to prevent his parole.
EDIT: How about Private Name Viscount Connecticut/Lord Connecticut

It works with British heraldry granting a general a lordship. It's the place of his victory against that murdering rockspider. And every Creator knows him as Rev. John from CT. Now they can refer to him as Lord John, CT.
Just think of how round-about I'll have to make this conversational letter with Rev. John? It'll be so round-about that Noddy will be Big Ears and the Golliwog into one.
If you read this, I do want your opinion. Or I will do what I like. It's my prerogative as Church Admin. It has been since 2003. And I was just going to "Advise" PM Joe to do the same when he got out. So there you go, we're tighter as a Church than you recognised. And I'm bossier than a brassard on a bully. LOL! Figure that one out.
Nevertheless, we help whom we can. As long as they are ours. It's time to help Rev. John with an ego boost that'll last him a thousand years. After that, he's on his own.

Private Name.
4
« Last post by Private Name on Today at 10:29 »
Nobody Likes KISS Jew Gene Simmons
... or the other Jew, Paul Stanley



Did you know that KISS invented electric guitars?
Gene and Paul were fighting over a penny.
They stretched it so far and thin, that they created copper wire.
And the rest is history ....
5
« Last post by Private Name on Today at 06:07 »
Boycott Target for supporting these worthless bastards.
6
« Last post by Private Name on Yesterday at 22:35 »
Why do we even need laws to ban something that never made sense, or was totally unacceptable to the mainstream population? The previous DSM manual used by psychologists had defined trannies as sickos (more or less), more accurately as 'deviant behavior'.


7
« Last post by Private Name on Yesterday at 21:26 »
So, no doubt many are asking about the title. For years even I couldn't define "fascism". To me it was always an ideology peculiar to Italy. And if you were a parasitic Jew in Italy in Mussolini's time, life would have gone on as usual. Mussolini himself defines fascism and that's not all... The
far left
has created a fascist U.S. state while condemning "fascism" at the same time.
US corporations have NEVER supported the patriot or nationalist cause.
All of them supported BLM. Now like Target and Bud Light beer, they are supporting the destruction of American values with "drag queens".
READ THE DEFINITION!
8
« Last post by Private Name on Yesterday at 21:18 »
EXCLUSIVE: Target Sponsors Drag Queen Story Hour for Kids in Upstate New York
*
May 26, 2023
*
*
Target is a large retail chain of stores that has closed down all it's stores in Canada and multiple stores in the U.S.
*
National File can exclusively reveal that
retail giant Target is sponsoring an upcoming drag queen story hour in Batavia, New York
, in just the latest
perverted attack on American children by the corporate-backed LGBT lobby
. News of the story hour breaks in the midst of a national Target boycott, due to the retailer marketing openly satanic LGBT merchandise to small children in celebration of "pride month".
9
« Last post by Private Name on Yesterday at 15:39 »
Shun all race traitors.
10
« Last post by Private Name on Yesterday at 09:55 »
A picture tells a thousand words.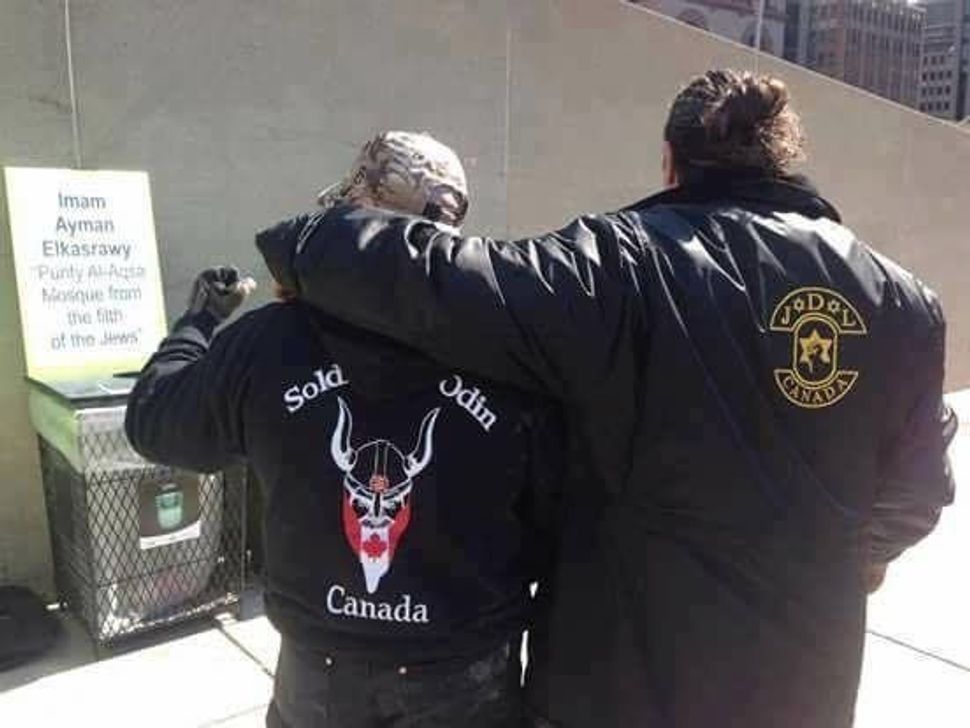 https://creativityalliance.com/if-militant-jews-are-ok-whats-wrong-with-militant-whites
| Church Links | Holy Books | W.R.L. Friends | Holoco$t Links |
| --- | --- | --- | --- |