Recent Posts
Recent Posts
1
« Last post by Hidden to Guests on Today at 01:37 »
Creator Flag - German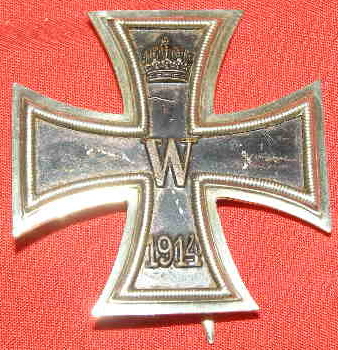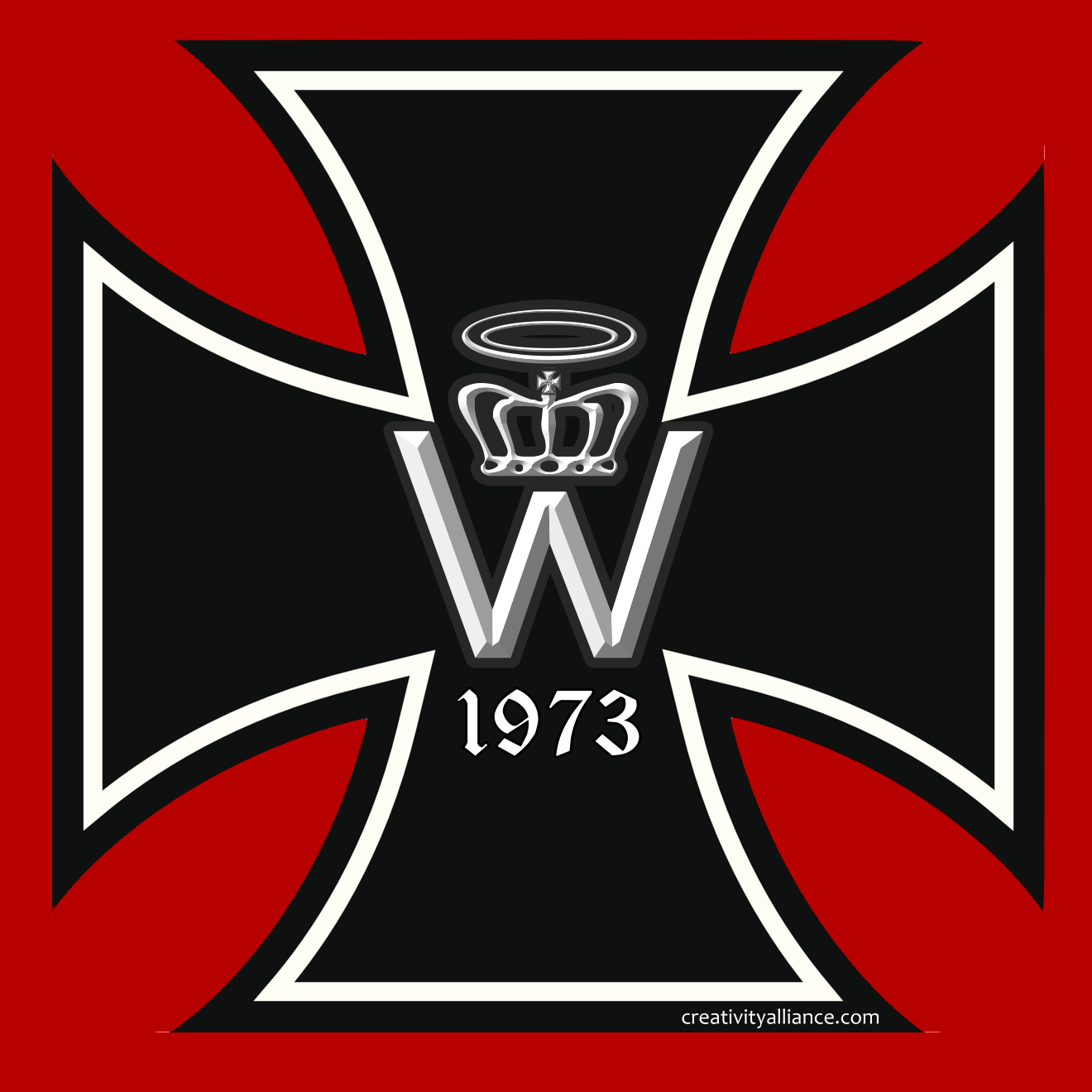 2
« Last post by Hidden to Guests on Today at 01:00 »
3
« Last post by Hidden to Guests on Yesterday at 23:49 »
Christians belong to two different predictable types:
The First is Totally ChristINSANE
During a crisis, they will pray, pray and pray harder. If a loved one gets sick, they
Thank Jesus
. And when a loved one dies, they curse the evil spook under the ground, Satan, and thank their invisible Jewish friend in the sky for looking after their dead loved ones.
The Second Lives in the World of Reality
During the same crisis, the realists will pray as much as the Christinsane, but when trauma occurs, they, they don't blame any evil devils living under the ground; they instead deny the reality of their invisible Jewish friends in the sky and set about getting on with life with a new, bitter outlook and a hatred for the mind-bending lies of Christinsanity.
I feel if anything this Crisis will bring more people to the church.
You're damned right Hidden to Guests. There are plenty who will refuse to turn the other cheek. They will know thine imported enemy and seek him out. Their first step to White Salvation will be the abandonment of the Lies of Christinsanity and the embracing of the Truth that is Nature.
... And then, we will welcome them with open arms to Nature's Eternal Religion - The One & Only Religion for & by the White Man - The Church of Creativity.
RaHoWa!
https://creativityalliance.com/contact
https://creativityalliance.com/join
4
« Last post by Hidden to Guests on Yesterday at 19:30 »
I feel if anything this Crisis will bring more people to the church.
Some people have suicided as they feel the world is closing in.
A lot of edgy people. Yesterday I felt a "dog eat dog" presence I never experienced so bad in Australia and it was confronting and eerie.

I live at a different address to my female friend and we went to the shop. The rules stated 2x pasta items each. So I bought them and she did too. At check out at security the "heavy " they hired advised us we entered as a "group" and couldn't buy two items each!
I said we were different entities and showed ID to prove it but they didn't care and wouldn't allow me to feed myself!
They took my pasta off me!2x $1 bags! How petty!

I should've just opened the pasta in front of him and tipped it out. Then said " oh dear"! "What an accident! good I never bought it anyway!"

I mean the cops were down the beach telling people "social distancing please".
At a skate park they dumped sand in it to stop congregating.

People at the check out get funny and say " you are too near me" . You dare even cough and people pull a face at you.

Do I touch the petrol pump? The flush button on the loo? Sit on the loo? Touch money?

People are expecting to get it the way it doubles.
If they have low immunity or family who are seniors it could whipe them out!

It's a time where people feel helpless and afraid and you can bet they'll turn to religion.
5
« Last post by Hidden to Guests on Yesterday at 13:15 »
6
« Last post by Hidden to Guests on Yesterday at 12:38 »
This is exactly what the christ-insane deserve for believing that a magical spook in the sky will protect them. One would hope events like this would help unpollute the minds of the Christian's, but unfortunately they are so confused that they just convince themselves that it's god's will. What a loving and protecting god they have. How can any logical thinking person put such "faith" in such childish ideas of gods and magical spooks?
https://www.nbcnews.com/news/us-news/nearly-3-dozen-who-attended-arkansas-church-event-test-positive-n1169471
Nearly 3 dozen who attended Arkansas church event test positive for coronavirus
March 26, 2020, 11:21 AM CDT
By Janelle Griffith
Nearly three dozen people who attended a recent children's event at a church in Arkansas have tested positive for the coronavirus, according to church officials.
Donald Shipp, a deacon at First Assembly of God church in Greers Ferry, about 75 miles north of Little Rock, told the Arkansas Democrat-Gazette that 34 people who attended the event in early March at the Cleburne County church had tested positive for the coronavirus, and that an unknown number of others were awaiting test results.
Danyelle McNeill, a spokeswoman for the Arkansas Department of Health, said a number of coronavirus cases have been associated with a church in Cleburne County, which she did not identify.
"We are still investigating newly reported cases and can't definitively say they are all connected to one church," McNeill told NBC News on Thursday. "This is a cluster within a larger outbreak in that area of the state."
There were at least 310 reported coronavirus cases and two deaths in Arkansas as of Thursday morning.
Mark Palenske, a pastor at the church, said in a lengthy Facebook post late last week that he and his wife, Dena, were among those to test positive for COVID-19.
He said that when such a virus spreads on the other side of the world, "your first inclination is to assume that time and distance are on your side."
But "that false assumption" recently caught up with him and his wife, he said.
The couple and dozens of others from their church initially could not get tested, according to Palenske.
"One local doctor had a very small number of commercial tests and the rest is history, I suppose," he wrote.
He said that before even receiving positive test results, the church had followed medical advice and canceled services.
The couple's symptoms began with headaches followed by intense body aches and lethargy, as well as waves of chills, sweating and nausea, Palenske wrote in his post.
"Dena had a very scary morning a few days ago, which included a seizure of sorts and required hospitalization," he said.
His wife's condition has since improved and they are both back home, he said. Palenske said he could not pinpoint "where the virus came from."
"Even though we were the original positives, there are people who have been sick longer than we have," he said. "It clearly made its way through a special weekend of children's ministry at our church."
He requested that people pray for health care workers, and he advised that people "take this medical threat more seriously."
"Maybe you assumed that it couldn't happen to you, just like I did," he wrote. "Please adhere to the social instructions that you are receiving locally and nationally."
7
« Last post by Hidden to Guests on Yesterday at 10:27 »
https://www.dailymail.co.uk/news/article-8162555/Cruise-ship-passengers-coronavirus-let-treated-Australian-hospitals.html
Foreign passengers with coronavirus who were let off a cruise ship in Australia now make up half of all the COVID-19 cases in Western Australia's intensive care units
A dozen passengers from the MV Artania are being treated for COVID-19 in Western Australia, after the ship was allowed to dock at Fremantle on Friday.
While there were initial estimates only seven people were infected, the potential number of positive cases surged to 50 on Saturday based off estimates from the ship's captain
But the patients have been placed into private hospitals, to ensure the state's public hospital beds stay open for local residents, according to ABC News.
The state's hospitals now have six COVID-19 cases in the ICU, half of those came off the MV Artania cruise ship, according to WAtoday.
Health Minister Roger Cook confirmed two of the passengers who were originally taken off board for 'non-coronavirus related medical emergencies' tested positive for the disease.
Mr Cook said the third passenger taking up a bed in the ICU is still waiting for their test result.
'We all know the score, it is highly likely that will be a positive,' he said.
They're being treated at Fiona Stanley and Sir Charles Gairdner hospitals
The federal government has secured a further 28 beds at the Hollywood Hospital in Nedlands and 10 at Bethesda in Claremont for sick passengers from the cruise ship.
WA Premier Mark McGowan told ABC news while they will be treating foreign passengers off the cruise ship it's unlikely to put a strain on the state's healthcare system.
'I have sought Commonwealth assistance to ensure WA public hospital beds are free and ready for Western Australians,' he said.
'This morning I spoke with the Prime Minister and we agreed on an approach that minimises the impact on the West Australian health system and our wider community



Absolutely bloody negligent!!! Send a Doc to treat the sickies on board !!! WTF is this?!?!
8
« Last post by Hidden to Guests on Yesterday at 10:19 »
9
« Last post by Hidden to Guests on Yesterday at 07:41 »
'You f***king dog': Shocking moment woman who was pulled over for 'speeding in her Audi SPITS on a police officer after claiming she was on her way to get tested for coronavirus'
* The MUSLIM woman, Hannah Ayoub, 25, was arrested in the Sydney suburb of Greenacre on Friday
* She told the officer she was on her way to be tested for the coronavirus
* She coughed and spat in the officer's face and she was thrown to the ground
https://www.dailymail.co.uk/news/article-8162165/Shocking-moment-woman-SPITS-police.html
She did not display any coronavirus symptoms but the officer was tested as a precaution.
'That is another officer off the streets for two weeks at a time when the community certainly needs them,' the prosecutor said.
Update:
Like all violent Muslim criminals, the abusive creature's lawyer says she should be released because she's a loony.
https://www.dailymail.co.uk/news/article-8162573/Woman-spat-cop-claiming-getting-COVID-19-test-psychological-issues.html
Ayoub was granted bail until she is due to appear at Bankstown Local Court on June 17.
The bail conditions included a
strict curfew
at her parents' home, a $5000 surety, and not driving.
10
« Last post by Hidden to Guests on Yesterday at 01:25 »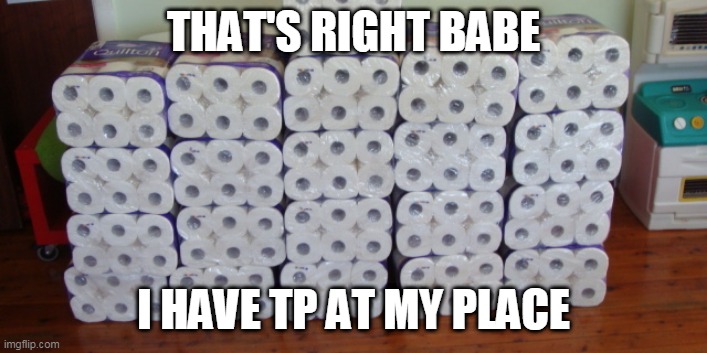 | Church Links | Holy Books | W.R.L. Friends | Holoco$t Links |
| --- | --- | --- | --- |

LEGAL NOTICES
Due to a 2003 CE decision in the US 7th Circuit Court Of Appeals, the name "Church of the Creator" is the trademarked property of a Christian entity known as TE-TA-MA Truth Foundation-Family of URI®. Use of the name "Church of the Creator" in any context is historical, and is presented for educational purposes only. The Church of Creativity makes no attempt to assume or supersede the trademark. Trademark remains with the trademark holder. [More ...]
 
The Church of Creativity is a Professional, Non-Violent, Progressive Pro-White Religion. We promote White Civil Rights, White Self-Determination, and White Liberation via 100% legal activism. We do not promote, tolerate nor incite illegal activity. [More ...]