Pontifex Maximus (Elect), Reverend Dr Joe Esposito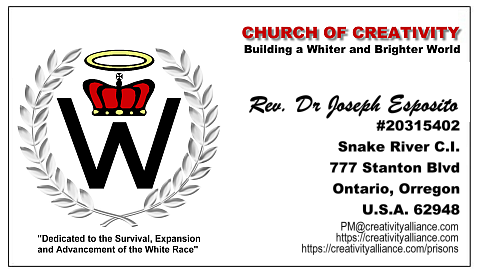 In February of 44 AC (2017 CE), Reverend Dr Joe was appointed Pontifex Maximus Elect. PM Elect Reverend Dr Esposito will assume all duties as Pontifex Maximus in due course.
You can contact Reverend Dr Joe, P.M., through CorrLinks.com, or send us an email via the form below and we will pass on your message.
Personal Webpage: https://creativityalliance.com/prison-ministries/rev-joe
Donations via JPay.com: https://www.jpay.com/FirstTime.aspx?InmateID=20315402&FacilityID=139
---
Just some of our
Brothers Behind Bars
…