Recent Posts
1
« Last post by Private on Today at 17:13 »
Now here's a good one!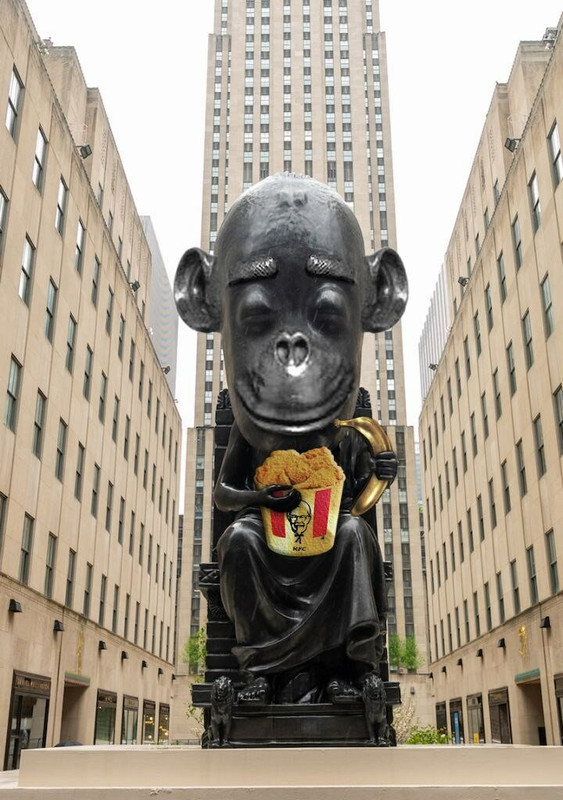 2
« Last post by Private on Today at 16:49 »
Eric Clapton after COVID vaccination: 'I should never have gone near the needle'
May 14th, 2021
Producer Robin Monotti Graziadei today forwarded a message he received from singer Eric Clapton in which Clapton reports adverse reactions he suffered after submitting to the shot, regrets having undergone the procedure, and asks, "where have all the rebels gone?" I am an old timer, I have survived, with great help, addiction and alcoholism, and stand now in the greatest dilemma of my life… I have inwardly stood against our 'elected leaders' since brexit, intuitively doubting their integrity and character…With the arrival of C-19 I hoped that C Henegan, S Gupta and Jay B would lead the way, but when imperial college stepped up with their jailers key, I knew we were in deep trouble… I am a man of faith, albeit abstract, and what I felt and saw unfold in March '20 began to lead me away from govt rhetoric and the devotion of the general public to the PM and his cronies… Read more ...

3
« Last post by Private on Today at 09:36 »
That was far more hilarious than I expected!!! That's exactly how I would have made it!

4
« Last post by Private on Today at 09:29 »
They've never passed up an opportunity themselves to be abhorrent or redundant.
5
« Last post by Private on Today at 02:52 »
It's stuff like this also over the decades that has made my blood just really boil too. And which over time turned me into a white nationalist!!!!

6
« Last post by Private on Today at 00:02 »
7
« Last post by Private on Yesterday at 20:59 »
West Australia: In Australian hospitals, Chinese and Indian - Chindian doctors rule all. Are Chindians be racist towards a Chindian girl? Nah, of course not. So they are going to BLAME WHITEY!
Grieving parents of girl, seven, who died after waiting two hours in a hospital's emergency room choke back tears as they claim 'rude' staff ignored their cries for help - and question

whether it was because of the colour of their skin
Daily Mail
(UK) | 14 May 2021
https://www.dailymail.co.uk/news/article-9575367/Grieving-parents-girl-seven-died-Perth-emergency-room-say-done.html
The grieving parents of Aishwarya Aswath, who died from an infection at Perth Children's Hospital, say they were treated without compassion and have no doubt she would still be alive if their concerns had been addressed
Aswath Chavittupara, 39, and Prasitha Sasidharan, 33, have laid bare their devastation at the loss of their seven-year-old daughter
We didn't get the answers that we were looking for,' an emotional Mr Chavittupara told reporters on Thursday.
'We knew they would only look at some of the areas and ignore the rest. That's why we've been pushing for an external inquiry.'
Aishwarya was taken to the $1.2 billion hospital's emergency department with a fever and triaged by staff in the second-least urgent category.
Her parents pleaded for her to be assessed after her eyes became cloudy and her hands turned cold but were forced to wait for almost two hours.
She died soon after she was finally seen
A report by WA's Child and Adolescent Health Services found Aishwarya died of sepsis after contracting an infection related to group A streptococcus.
The McGowan government has ruled out an independent inquiry into her death, while Health Minister Roger Cook has fended off calls for his resignation.
At times struggling to speak, Mr Chavittupara said Mr Cook's apology was 'not good enough' and the system needed to change.
'I think some of the staff were ignoring us ... they didn't even pass on the message to their superiors so they could decide,' he said.
'We found the staff were a bit rude and we found that the level of humanity that they had was very low
Among the report's recommendations is a review of staff awareness of culturally and linguistically diverse communities.
The family have questioned whether their ethnicity influenced their treatment and believe a systemic review is needed
They probably realised they had enough convenience stores and Petrol stations ? Who needs another?
8
« Last post by Private on Yesterday at 20:34 »
Well... they want to pull down Confederate statues. How about whites pull this monstrosity down? Niggers shouldn't be celebrated in the US. They should be demonised! Nobody needs those "antique farm machines" anymore they make more trouble than good! Even on Easter Island if you put that statue there the other ones would probably want to "up legs" and leave!
9
« Last post by Private on Yesterday at 20:27 »
From Australia first newsletter 13/5/21 "The curry invasion / (New Jew$)"
The Indian 'Invasion' Part Two
Mark F
On Sunday morning May 4, the Prime Minister Scott Morrison, received a call from his aide-de-camp who informed him he had received an ultimatum from a collective of partisans within the Indian Diaspora. The PM asked: how bad is it? The reply was to the effect:
"The emissaries from its diaspora declared that if you do not move to repatriate our people in India who hold Australian passports, they will orchestra a concerted strategy to make sure the LNP does not receive any votes, in any electorate, that Indians live in."
Within minutes of that call, Morrison contacted another aide and directed that to waste no time in contacting the Deputy PM, the Immigration Minister, the Treasurer and the Foreign Minister, to make themselves ready to be briefed on this pending crisis. Then he spoke with Barry O'Farrell, who is the Australian High Commissioner to India. That talk with O'Farrell lasted about ten minutes. In that time, O'Farrell did not mince his words, telling Morrison:
If your government does not cede to their demands, then the LNP will have Buckley's hope of winning an election at the Federal level anywhere in Australia in the ensuing period, because they will mobilise Indians against voting for the LNP. He informed Morrison there are, collectively, possibly nine Federal and, also, a similar number of State electorates in the cities of Sydney, Melbourne and Perth, that if an Indian contested the seat, they could either win it or their preferences would keep the LNP candidate from winning. My advice is to immediately yield.
Morrison was awestruck with what O'Farrell said and he instructed him to immediately inform Indian authorities the Australian government would expedite procedures to get Australian passport holders out of India. By late Tuesday afternoon media reports were making it patently obvious the Federal government had backflipped on its earlier position. Even more so - the Australian government would fully-facilitate these evacuations.
Needless to say, the usual suspects within the ABC and like-minded institutions were rejoicing that the government is repatriating Australian passport holders back into the country. The number of people in India who hold Australian passports is said to be about 9,000. Of that number, at least 290 made their ways to India from Australi, between October last year and January, on special dispensation exit visas to attend weddings, births and deaths. Peter van Onselen makes reference to this in an article, 'Making criminals of Aussies trying to get home shames us all', in The Australian (May 3). Van Onselen said:
"It is not as though Australians in India were checking out the Taj Mahal. Most have sort travel exemptions and have been approved, and been approved for them, to attend funerals, weddings, and births."
As stated, I know of 290 individual instances (via a contact who works at Tullamarine Airport) where people have returned to India, from October to January, because they were approved by the Federal government to go to India, to attend funerals or weddings and births. Whilst another 3,400 of the 9,000 who are currently in India have been there overseeing businesses they were involved with. So, how amazing it is that now COVID has surged out of control in India over the past three to four weeks, these poor souls are calling Australia home. Well, how convenient is this?
The most disturbing aspect of all this is to think that, Australia now has an immigrant group (which accrues to about 1 million, of which 450,000 are eligible to vote) that within two days of a law being invoked, can marshal a deputation of its diaspora to intimidate the government of Australia to rescind decisions which were made less than a week before.
Effectively,the Indian diaspora in Australia is so well organised now, it commands even electoral clout.
Of course, for the coterie of liberals who inundate the ABC and the universities, there is jubilation with seeing a minority group achieving this feat. Tragically, there is no recognition of the detriment - an immigrant diaspora, which comprises 4.7% of the country's overall population, calibrating its members to strongarm the government of Australia to succumb to its demands, and that the group has obtained this power only in the past 12-15 years.
Alas, now that Anglo-Celtic/Europeans (ACEs) are the overall ethnocultural minorities of both Sydney and Melbourne (48.5%) it means our fate is sealed. And within a bit beyond a decade (2032-3) in the most likely event that open-door immigration programs are resumed (2023), there would be at least 16, and up to 22 electorates in the capital cities, where someone from a non-ACE background will be the sitting-Member. However, this will in no shape or form spawn the cultural-utopia fantasies that liberal/progressives so desire. Unfortunately, the outcomes of diversity will culminate with Australia transitioning into becoming a menagerie of dysfunctional tribes, all of whom will be pushing and shoving to gain advantage.
Won't happen, not possible, do I hear progressives screech? The progressives (sic) will have to live with the change! The progressives' agenda is about the 'diffusion of tolerance '(sic) that will now crash back upon them.
If one merely studies the ethnocultural make-ups of those 19 Federal electorates, 12 of which were in Sydney, which voted on average about 60% against the Same-Sex-Marriage plebiscite in November 2017, we see they are occupied by clear majorities of immigrants from diverse backgrounds. Indians are a substantial; part of that. However, there were another 5 electorates in Sydney and Melbourne, which had borderline results, such as the Sydney seat of Reid, which fell in with a 51.9% vote in favour of the plebiscite.
What? Tolerance isn't producing tolerance!?
Thankfully (sic), the rise of COVID-19 has brought the open-door immigration programs to a crashing halt!!! However, it might only mean that, Australia has an overall 3-to-4-year respite from the Big Australia agenda to re-colonise the country with non-Europeans. But what has now become apparent is the mantras of the Big Australia brigadistas claiming that, economic growth is dependent upon mass-immigration intakes, has been totally debunked. Just take into account such elements as surging real estate market. Of course, much of this has been greatly propelled by QE and zero interest rates being implemented. However, these measures are of finite benefits. They are other signs that immigration and growth can be qui separate things. As for our Indian masses, they are pushing for open borders again
10
« Last post by Private on Yesterday at 19:42 »
BREAKING: Trump Responds To 17.5% Ballot Discrepancy In Arizona, Claim That Biden Likely 'Did Not Win' The State
May 13, 2021
"They don't want the United States or World to see what is going on with our corrupt, third world election," wrote President Trump.
President Donald Trump issued a statement after it was reported that up to 17.5% of the ballots in Maricopa County, Arizona do not match the totals provided to auditors by the Maricopa County election officials
. In the statement, President Trump slammed the election as "corrupt" and from the "third world." "A devastating letter written by Arizona Senate President Karen Fann on voting irregularities, and probably fraud, in Maricopa County during the 2020 Presidential Election.
Even the database was illegally deleted after the subpoena to produce the information,"
wrote President Trump, referring to the letter where it was revealed that there was a 17.5% discrepancy in the number of ballots provided versus the number of ballots listed in at least one instance. "Senate President Fann has invited Maricopa County officials to a public hearing on May 18 to allow them the opportunity to try to explain what happened to the missing databases, ballots, and other significant issues."
President Trump added, "The Fake News and Lamestream Media is doing everything they can not to cover this major story. They just refuse to talk or report about it. They don't want the United States or World to see what is going on with our corrupt, third world election." President Trump also added a link to the letter written by Senate President Karen Fann....
this nearly-20% gap is far beyond what the Federal Elections Commission legally allows.
According to political strategist Boris Ephsteyn, "It's absolutely mind boggling, anything above a tiny fraction of a percentage is unacceptable, by the way, unacceptable according to the Federal Elections Commission." "We now know why the Maricopa County Board of Supervisors have been fighting this subpoena so hard, why Perkins Coie has come in, why the Democrats are pushing back, why you've got mainstream media melting down," he explained, "Because they're hiding this.
They're hiding the disaster in which they handled this election, and likely, the fact that Joe Biden did not win in Arizona." President Trump also referred to
the directory full of election databases deleted by Maricopa Country officials, while under subpoena, only days before the electronic equipment was delivered to the Arizona auditors.
The official Maricopa Arizona Audit Twitter account, controlled by former Arizona Secretary of State Ken Bennett, said this constitutes "spoliation of evidence."
| Church Links | Holy Books | W.R.L. Friends | Holoco$t Links |
| --- | --- | --- | --- |

LEGAL NOTICES
Due to a 2003 CE decision in the US 7th Circuit Court Of Appeals, the name "Church of the Creator" is the trademarked property of a Christian entity known as TE-TA-MA Truth Foundation-Family of URI®. Use of the name "Church of the Creator" in any context is historical, and is presented for educational purposes only. The Church of Creativity makes no attempt to assume or supersede the trademark. Trademark remains with the trademark holder. [More ...]
 
The Church of Creativity is a Professional, Non-Violent, Progressive Pro-White Religion. We promote White Civil Rights, White Self-Determination, and White Liberation via 100% legal activism. We do not promote, tolerate nor incite illegal activity. [More ...]
---