The liberal sh!t hole of my state, Chicago, is in the news. This time they're trying to make the city even more unsafe. Illinois could be a better place to live if we could remove this city from our state. Instead we have to deal with our politicians draining the White taxpayers from the southern part of the state to support the niggers and muds of the Chicago land area.

https://bigleaguepolitics.com/chicago-to-permanently-delete-gang-database-because-racism/



Chicago To Permanently Delete Gang Database Because… Racism



The city defeated racism by denying its police the ability to track gang members.

Published
3 days ago on Feb 26, 2019

By Tom Pappert

The City of Chicago is set to delete its gang database after politicians complained that it had too large a proportion of African Americans and Hispanics.

Reports indicate that the gang database held over 25,000 names of individuals believed to be affiliated with 400 or more gangs. However, the Cook County Board believed this tool to be racist, and voted on a bill that required its permanent destruction, and will prohibit police from ever restarting such a list.

From The Chicago-Sun Times:

The vote was the death knell for the contentious database, also called the Regional Gang Intelligence Database. Last month, the Cook County Sheriff's Office announced it had "terminated" the database, a decision that came after no other law enforcement agency agreed to host it.

The ordinance, which takes effect immediately, prohibits the Cook County Sheriff's Office from maintaining, re-creating or sharing information on the database. It also mandates the sheriff's office to "enact the final destruction" of the tool.

This has become a popular campaign issue in Chicago, as a mayoral candidate had previously pledged to delete the database if elected. They believe that it is unfair for gang members to become part of a database, saying that the methods for having one's name entered into the database or getting it out of the database were unknown.

Chicago politicians also complained that the database had entirely too many African Americans and Hispanics listed, even though research indicates the overwhelming majority of gang members are not white. On average, around 10 to 15 per cent of gang members are white.

This decision comes as Chicago is facing intense levels of violence.

While the total number of homicides in Chicago dropped last year, the city remained number one in the nation for murders. In just one weekend in 2018, 61 residents of Chicago were shot, and 8 died from the injuries they suffered.

Local media in Chicago routinely celebrates individual days without gun violence, and last year a Chicago political activist was shot while live streaminghimself campaigning for his candidate.




Illinois hates Whites so much they can find the weirdest subjects to attack them for. I just wish Whites looked through the lens of racism a fraction of the amount the kikes, niggers, and other mud races do. I'm not saying the marijuana market is an issue we Creators should care about but the fact they're targeting White People again is a major problem. If we could look through the White Man eyes on every subject like our enemies seem to do for their races, we would live in a much better world. The truth is, that this should show every White Man, Woman, and Child the anti-white agenda is everywhere.

https://www.google.com/amp/s/www.chicagotribune.com/business/ct-biz-illinois-marijuana-industry-diversity-20190215-story,amp.html



Illinois' largely white marijuana industry is booming, and minority-run businesses want in on it



Edie Moore, executive director of Chicago NORML, which works toward marijuana law reform, says there are high barriers for minorities trying to break into Illinois' cannabis industry. (E. Jason Wambsgans/Chicago Tribune)

Ally MarottiChicago Tribune

Illinois' marijuana industry is flourishing. More residents are buying the drug for medicinal use, and the state is on the brink of legalizing recreational use of cannabis, potentially creating opportunities for a new wave of entrepreneurs.

But right now, businesses in line to reap the financial rewards are overwhelmingly male and mostly white.

After a heated debate, calls of racism, and shouting, the Illinois state House of Representatives voted to require all publicly held companies in the state to have at least one woman and one African-American on the company's corporate board.

This is the opportunity all those

crippled and intellectually disabled, habitual criminal, tranny dyke, Muslim Zionists of indeterminate race with AIDS

have been looking for. Let's call them

Abacus People

.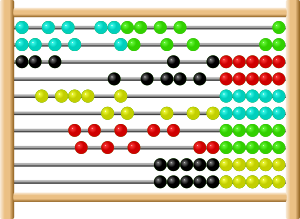 Does your Company's Corporate Board need something to cover everything from African to Zionist? Forget LGBTQXYZ. Just hire an

Abacus

and fill all your government sanctioned and calculated needs.

Hire an Abacus - All the colors of the rainbow you will ever need with the added ability to easily adjust your Abacus employ to fit any politically correct category or persuasion.

Hire an Abacus today and you can tell those People of Color to Poc Off!
https://www.dailymail.co.uk/news/article-7088345/R-Kelly-charged-11-new-counts-sex-abuse-assault.html

R. Kelly has been charged with 11 additional counts of sexual abuse, it has been revealed

Chicago prosecutors charged him with four counts of aggravated criminal sexual assault, two counts of criminal sexual assault by force, two counts of aggravated criminal sexual abuse, and three counts of aggravated criminal sexual abuse.

The alleged victim is between the ages of 13 and 16.

The four aggravated criminal sex assault charges are class X felonies in Illinois, which are punishable by six to 30 years in prison. All 11 charges are felonies

The charges are far more serious than any of Kelly's additional pending cases. 'We'll see what it is, and we'll deal with it accordingly,' Steven Greenberg, Kelly's attorney, told the Chicago Tribune.

In February, Kelly was arrested and charged with 10 counts of aggravated criminal sexual abuse against four women. Three of the women were under the age of 17 at the time of the alleged assaults.

It remains unclear if this week's charges involve a new alleged victim or is one from the cases that Kelly was charged with in February.

One of the four women filed a $50,000 civil suit against Kelly earlier this year. She claims to have met Kelly in May 1998 when she was walking down the street in Chicago.

The woman alleges that Kelly spotted her and pulled his car over so that he could talk to her. She was a minor at the time.

On that same day, one of Kelly's associates met with the girl and her family at a restaurant and gave her the singer's phone number.

The associate said that Kelly wanted the girl to come to his studio and 'be in a video that he was making', the suit claims.

'[She] was star struck and wanted to meet the defendant to pursue a role in what she believed was a music video,' it added.

The woman said that Kelly began to abuse her about a month later and that it lasted for a year. She alleges that she had sexual intercourse with Kelly as well as oral sex

'During these repeated incidents, [Kelly] represented to the minor plaintiff that this behavior was appropriate,' the lawsuit reads.

Darrell Johnson, Kelly's publicist, said in April that the rapper and his team are unbothered by recent legal developments.

'We don't care about the lawsuit,' he said. 'The lawsuit means nothing to us.'

Kelly, whose real name is Robert Sylvester Kelly, pleaded not guilty in February to the charges that he sexually assaulted the three teen girls and a fourth adult woman



(https://i.dailymail.co.uk/1s/2019/04/24/20/12673484-6956327-image-a-65_1556132442425.jpg)
From CNN: Chicago Nigger News ...

Bloodshed in Chicago as ten are killed, dozens are injured and more than 90 weapons are seized after the city's worst weekend of 'gang-related' shootings this year

https://www.dailymail.co.uk/news/article-7099075/Bloodshed-Chicago-ten-killed-35-injured-spate-gang-related-shootings.html

Chicago saw its worst weekend of 'gang-related' shootings so far this year as ten people were killed and dozens injured on the city's streets

There were 52 people shot following a string of violent attacks that took place between Friday and Sunday evening.

Chicago Police Superintendent Eddie Johnson gave a press conference on Monday morning and said there was 'a despicable level of violence

He said: 'Weekends like this remind us all of the challenges that we face and that they are complex and profound.'

He hit out at the 'multiple gang-related attacks' from Friday night that was part of an increase in violence particularly on the west side of the city.

Following the days of violence, Chicago Police confirmed that 18 people had been arrested on gun-related charges and as many as 92 weapons had been seized -double the number of that on a typical weekend.

While calling on support from the community, Superintendent Johnson said: 'We take these shootings seriously, and there is a heightened sense of urgency and care when it comes to gun violence in this city.'

He said he will increase the number of officers doing foot and bicycle patrols in Chicago

One incident, which occurred on Saturday morning, saw four people shot near Chicago's Northwestern University and left two men, aged 28 and 25, dead according to ABC Chicago station WLS.

The two survivors, a 28-year-old man and 26-year-old man, told the news station that they had been standing near a van when bullets were fired at them and they were wounded.

At about 4am on Sunday morning a woman, 26, was fatally wounded in the 4900-block of South Princeton Avenue in Fuller Park after gunshots were fired at her chest


She was rushed to the University of Chicago Medical Center where she was pronounced dead.

Hours later, a 22-year-old and a 25-year-old man were shot and killed by people in another car as they drove through the 100-block of West North Avenue in Old Town.

The shooters, who fled the scene in their vehicle, left the 22-year-old with a shot to the back of his head and the 25-year-old with multiple gunshot wounds.

Both men were pronounced dead at the scene.

Following the bloodshed, Mayor of Chicago Lori Lightfoot condemned the spate of shootings and said she would be arranging a meeting with the head of Chicago Police

Speaking to ABC7 News on Monday Mayor Lightfoot said: 'I'm bringing in the superintendent, the deputy chief of patrol and any other commander whose district saw an uptick in violence over the weekend and we're gonna have what I'm gonna call Accountability Mondays.



(http://niggermania.com/tom/funniggerfacts/images/27%20-%20Nigger%20Murder%20Rates_jpg.jpg)


So these coons like killing and fighting? Should put them to good use by sending them to bash Beaners at the southern boarder.