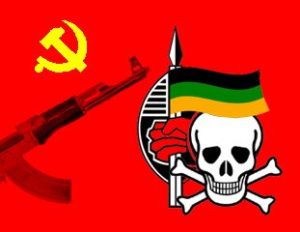 Johannesburg – Some comrades are determined to sow divisions in the ANC, its secretary general Gwede Mantashe has told The Star newspaper. Mantashe was quoted as saying the party would celebrate its centenary next year more divided than it was in 2007. Mantashe's comments – contained in his report to the national executive committee (NEC) – revealed a picture of infighting and highlighted that the party was failing to achieve its non-racial goals. He said divisions were becoming "more glaring, with comrades locked in "grouping".
"More worrying is the efforts comrades put into dividing the organisation. Some comrades work for chaos because chaos and anarchy are good forests for mischief." Referring to the 2007 Polokwane conference in which former party president Thabo Mbeki was unseated, Mantashe said some members boldly boasted that divisions had become a tradition. "Kingmakers and bookmakers can only survive when the NEC is divided. Politics of blackmail get stronger when factions are growing stronger than the organisational structures." He also warned that the ANC Youth League's "confrontational and aggressive" stance against the party would only "dent" the mother body in the eyes of society.
From the above we see words like "divisions", "infighting", "chaos" and "anarchy" – this is where the ANC now finds itself, between a rock and a very hard place. The South African Communist Party is on the rampage to take full control, thus dividing through infighting and leaving chaos and anarchy in its path. For the final "liberation" of the country the economy must be brought to its knees – this will be achieved through strike-on-strike until the country finally grinds to a halt, and thus "liberated". Are you ready for the "liberation" ?